"Who else wants to get a
moneymaking WordPress site using
free resources in the time it takes to
read this sales letter?"*
*Assuming, of course, that you actually read it, and you have your topic, hosting and a domain account in place. If not, it takes just a little bit longer...
Introductory Special Offer - Just $47!
That's right - for a limited time you can snag it all for just $47... Which is way too cheap for the value you get (and yes, I really was advised to put the price up!) but there's a very particular circumstance involved that led to this huge, time limited discount. More on that in a second (keep an eye out for Adam). But first...

I can show you how to quickly use free and freely available resources to get a WordPress
site you can monetize up and running and ready to earn. Without taking a lifetime to do it, spending a fortune on tools and content or just plain running out of steam. And like I said, if you act today, you can practically steal it for just $47!

From: Paul D. Chilvers-Grierson
Date:
RE: Do What You Love And Get Paid For It!


Let's face it, we all want to "do what we love and get paid for it".

But it never seems quite so easy when we sit down and think about it, does it?

HOW do you do what you love and get paid for it?
And how do you do it without investing a fortune and a whole lot of time you really don't have?
Is that YOUR problem too?
I'm guessing it probably is.
Because that's the problem I had to get to grips with - no time and not a heck of a lot of money either.
Sound familiar?
Well if it does, you'll want to take a look at the solution I stumbled upon to start building an income stream from scratch using free resources that are freely available to anyone with a computer and an internet connection - and at least one thing that they're interested in.
Not necessarily "passionate" - though it helps - just "interested".
And that somebody else is probably interested in too.
Does that sound like YOU?

Picture this...

You're looking at your WordPress stats and seeing all those searched on keywords showing up that were in your posts just from covering things YOU were interested in...
And then you login to one of your monetization programs and see those stats reflected in your monthly results...
How does that feel? :-)
But I'm getting ahead of myself here -
First let me tell you how all this came about and how I found a path that anyone can follow to "do what you love and get paid for it" using WordPress and two other free "tools" that practically everyone on the internet uses all the time...
A few years back I was putting up web pages with AdSense and other monetization - and averaging about $7 a month.
That sucked!
No matter what I tried, it never seemed to go up.
Then one day I tried out an idea inspired by something I saw in an email newsletter I subscribed to aimed at Australians living in London.
Heck, I'm a New Zealander, and I live in Scotland, but who cares, I'll take any idea that looks like it might work, as long as it's legal, ethical and all that good stuff.
So I took my new brainchild and tried it out...
Built a new page using this technique I came up with and wrote a little bit about it in a newsletter I was editing for some other guy, and bam!
My earnings shot up to 20 bucks!
So what did I do?
Two weeks later, when the next newsletter went out, I wrote about the same page again...
Said, because it's vacation time, you may not have seen this in the last issue, here's what I wrote a fortnight ago, go check it out!
And wow! This month I did $40.
Now I was hooked!
So every two weeks I made a new page, and as I got more pages, I immediately linked them to each other and back to the homepage, building a complex network of tracking links...
... and eventually tying myself in knots that made it more and more work every time.
But the money was good...better than what I was doing before anyway...
... so I kept doing it.
And as I went on I refined it, discovering new "tricks" as I went along.

Like, the more emotional I made the little description in the newsletter, the more money I made. Imagine that...
And the more... well, I won't go into that here.
Let's just say that in two days in December of that year I made more than in the first six months of the same year.
Trouble was, I was creating more and more stress for myself because each time I came to do this guy's newsletter, I first had to get the new web page done and write the description.
And like I said, all my cross-linking made it take longer and longer to do and I didn't have time to do it.
So eventually I just stopped doing it, merely listing links to all the pages in the newsletter instead of writing little articles that got people to click.
Gradually the revenues dropped again.
Now fast forward a couple of years...
Here I am thinking, how can I use that idea but without all the time and hassle of having to build static pages?
How can I get around relying on this other guy's newsletter readers?
How can I create a system that simplifies the whole process...
Meanwhile, with all this in the back of my mind, I was also thinking about a good way to get some practice at using WordPress a lot better.
So it didn't take long before these two streams of thought came together and bingo! I had it!
Choose a topic I know something about and set up a WordPress blog.
Use my method I already knew worked but do it in WordPress posts instead of static pages.
Let the WordPress software and plug-ins do all the heavy lifting.
Tweak and refine it as I go along to reduce effort and increase profits.
Rinse and repeat...
And that's what I did.
And YOU can do it too, if you can follow a simple process laid out for you in 10 easy steps. (Yep, that's all it takes!)
All you have to come up with is a topic, and I'll even help you with that!
Then it's just a case of using a bunch of free and freely available resources, and before you know it you'll have your own unique WordPress blog with interesting and attractive content -
Content that will attract like-minded individuals who will just love what they see on your blog and click on those moneymaking links they're going to find when they get there!


Here's what I've got...
I just finished up a brand new guide on how to use two popular internet websites to create a WordPress blog you can monetize. Best of all, it's a digital PDF guide so as soon as you sign up today you get it delivered to you instantly on the next page. That means you can start benefiting from my easy-to-follow, step-by-step instructions just minutes from now!
Easy as 1-2-3
Now I know you haven't got time to watch any long-winded videos that you have to keep rewinding to find out what that last step was you've forgotten already...
So I've put the 10 easy steps of my 10 step process into a concise, easy-to-read written plan you can print out and keep in front of you as you follow the simple instructions I'm giving you.
And to make it even easier I'm throwing in a mindmap, a checklist and a spreadsheet workbook as a free bonus that will supercharge the whole system for you... but more on that later.
When you take up my no-brainer offer you will discover:
10 simple steps with easy-to-follow instructions that will lead you to a monetized WordPress blog so you can "do what you love and get paid for it"!
How to mix "OPV" and "OPR" with a magic ingredient that only YOU can provide to create the kind of content that not only attracts YOUR kind of audience but gets them in the mood to click on your monetization streams...
9 ways to monetize your WordPress blog when it is done (P. 17-18)
The EXACT free WordPress plugins you need that will give you a huge head start in the search engines!!! (P. 10)
How to automatically benefit from the link juice of one of the most popular sites on the internet... (P. 15-16)
Why doing this one simple thing gets you loads of targeted traffic from a very specific type of search engine (P. 16)
Why you must wait 30 days before doing this (P. 17)
How you can turbocharge your blog creation activities and free up even more time for other profitable activities (P. 9, P. 21)
What you absolutely MUST do in every single post - and how to do it in about a minute (P. 16)
And much, much more...
And the best part of all this - you won't have to read 100 pages of fluff or watch 10 videos and work through three training manuals and listen to six hour-long audio interviews...
... whose only purpose is to justify the $1997 price tag of the latest "magic button".
Sorry, this ain't no magic button.
But you don't need to be a magician to do it either.
You just let the magic of WordPress do the real work for you once you've set it up and added the magic ingredient that only YOU bring to the table.
Sure, there's some work involved - as they say, it only works if you do - but you'll be "doing what YOU love and getting paid for it".
How much you do, and therefore how much you get paid, is really up to you.
So what do you get? ...And
What's your investment to get it?
Simple!
* You get an instantly downloadable digital instruction book you can print out, read right away and begin implementing immediately, if you so choose:
* Step-by-step instructions in plain, simple, easy-to-understand language anyone can follow.
All for the price of a domain name and six months hosting.
Yes, you read that right.
You get the results of months of trial and error put in by me to develop this system to the stage where all you have to do is follow my simple instructions and you'll be up and running in next to no time.
Your only other investment is a domain name (and in Step 2 I show you how to reduce that even further) and hosting - which you quite likely have already.
That's it!
So you're getting a bargain here any way you look at it.
But I'm going to go one better than that if you take me up on my offer right away...
Yes, that's right! Click on the "Add To Cart" button right now and I will GIVE YOU the cost of that domain name AND one month's hosting by making you a special offer of just $47 for the entire step-by-step plan that gets you up and running and monetized in no time flat.
And if you act today, I'll even throw in these practical bonuses to get you going even faster!
Bonus 1:

"Business In A Box" Package

I've put together a mindmap, a checklist and a spreadsheet workbook to make implementing this step-by-step system even easier.

You'll see at a glance just what needs to be done - and then you'll do it, following the checklist and filling out the spreadsheet workbook as you go along.

It doesn't get any simpler than that!
Bonus 2:

Free Updates For As Long As
I Can Reach You To Tell You About Them

When you purchase this package, you don't just get what I'm giving you now: I plan to update and expand it as I discover new ways to simplify the process and maximize the results.

As I add to the value, I will more than likely adjust the purchase price to more accurately reflect that increased value.

But if you act today you will receive every new update and benefit from every new insight that I reveal in the revised editions without ever paying a penny more!

That's a promise!

So get it now at today's low price and you will be locked in at that price point no matter how much those who come later will be obliged to pay for the same value you will enjoy today!

But wait, there's more...
Bonus 3:

Secret Plugin Report

In the main package I already share with you a whole range of WordPress plugins you could or should add to your WordPress recipe to make setting it up and earning a piece of cake.

But of course there are literally thousands of other super duper plugins out there that do everything from getting new traffic to making the coffee...

Well, perhaps not making the coffee, but the options are mind-boggling.

Not to say confusing. And what does a confused mind do?

That's right! Nothing...

So to give you some guidance I've put together this "Secret Plugin Report" by gathering up plugin recommendations from a handful of the world's top internet marketers. (And yes, I'll be updating this too, and YOU'll get the updates...)
Why Am I Making This Offer
And What's Your Risk?
Again, simple!
You probably don't know me from Adam and I want you to get to know me as someone who will provide you with value of at least 10 to 100 times what you give me in exchange for that value.
I want your "B minus C" (Benefit - Cost), as Marlon Sanders puts it, to be so great that you won't even think twice about it next time I give you an opportunity to share in what I have learned on my internet marketing journey.
And I want you to feel you've gotten such a good deal you won't hesitate to tell everyone you know to get this product!
Okay?
Why You Risk Absolutely Nothing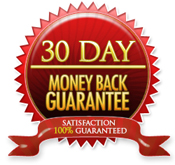 And in return for your trust, here's my 100 percent no-risk guarantee:
Get this package and go through it immediately. If after 10 minutes you don't feel you've already got your money's worth... I DEMAND you contact me... and I will return every penny of your investment... quietly and promptly... No questions asked. You only stand to gain by acting on this immediately...
Better still, take a full 30 days to go through this program. Then if for any reason or no reason at all within those 30 days, if you are satisfied or not and want your money back, you can still contact me and I will still return every penny of your purchase.
Again, you can see how you only stand to gain by acting on this immediately.
So go ahead and complete your order right now.
Yes Paul, Please Give Me Access To This Step-By-Step Training So I Can Start Right Away!
I realize I have nothing to lose and everything to gain when I order this package now since you're generous enough to offer me a double guarantee on the ridiculously low purchase price of just $47!
(Do it now while it's still fresh on your mind!)

Listen, if you feel the time is ripe for you to take the magic of WordPress and combine it with two other free and freely available resources to capitalize on what you love - or even just something that interests you - and get paid for it, then the advice you'll get when you order this training is going to be the best thing you've heard for quite some time.
I look forward to serving you!

Paul D. Chilvers-Grierson
("Kiwi" in South West Scotland)
P.S. One more thing (very important). If you are still hesitating to take up this "no-brainer" offer today, I'm going to throw in an extra 30 days on my guarantee. So you have a full 60 days to test out my 10 Step System and see if it's a good fit for YOU. Does that sound like a good deal? (If it looks like a no-brainer, it probably is :-) ). So get it today!

P.P.S. You've probably heard it a million times: "Do something you love and the money will follow". Here's how! And you can "do" as little or as much as you like, but the more you do, the more you'll get. And the doing is simple if you "do what I do". Get your step-by-step instructions here for only $47. (Do it now while it's still fresh on your mind!)

P.P.P.S. WordPress is getting hotter and hotter. The question is: What do you do with it to make money without investing a small fortune to get up and running, or risk "starting something" that goes nowhere? The answer: use these free resources and a unique magic ingredient that only YOU can provide to attract loads of like-minded people who want to click on the monetization streams that YOU offer them. Click here for a no-risk system at a ridiculously affordable $47!